Cost of Dental Implants – Cumberland, RI
Breaking Down Your Tooth Replacement Treatment
Dental implants are one of the most customizable tooth replacement treatments out there, which is precisely why they are so popular for rebuilding smiles! Of course, this means they generally cost more than other options, but have varying costs case-by-case. That's why Dr. Abernethy and Dr. Gabriel always perform an in-person consultation to better understand your needs. The result is a comprehensive treatment plan that is free of surprise expenses. Call the office today to schedule a consultation and learn more about the implantation process!
Types of Dental Implants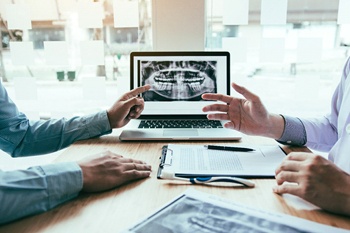 Since every dental implant case is different, it's important to highlight the most influential factors that can affect their total cost. For example, certain types of dental implants can vary depending on the materials they are made from. The number of implants you need to replace your teeth will also be a substantial factor. If a patient were to receive a single implant to replace one tooth, rather than a pair or several throughout the mouth to hold a bridge or denture, it will cost far less overall. This also influences the restoration used to replace teeth, which increases in price depending on its complexity.
What are the Stages of Dental Implant Treatment?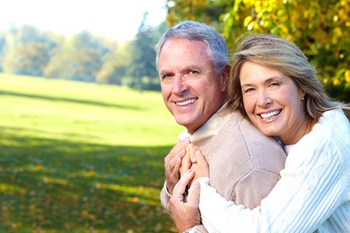 In most cases, dental implants cannot be placed and restored in a single appointment. Instead, treatment needs to be completed over a series of appointments where specific phases can be completed. For example, the surgical placement of the implant(s) occurs at one appointment, while the placement of an abutment (connector that attaches the restoration and implant together) is placed after the implant has had time to integrate with bone and soft tissue. In the final phase, a restoration is attached. Each of these phases will incur their own unique cost. Furthermore, some patients may need preparatory treatments (i.e. bone grafting, periodontal therapy, etc.) before they can safely receive implants.
Are Dental Implants Worth the Investment?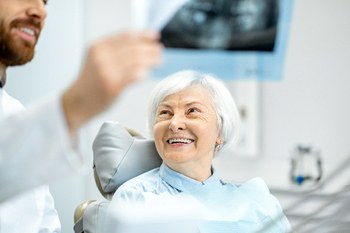 It is true that dental implants are widely considered an investment that costs more upfront than other tooth replacement options, including dental bridges and dentures. However, the qualities of dental implants cannot be overstated. Since they replace the root of your teeth, you're getting a tooth that actually becomes part of your mouth, rather than simply sitting on top of your gums. The result is a better biting strength, improved blood flow to the gums and cheeks, and a tooth replacement designed to last for 30 years and longer, even with minimal maintenance. Thanks to their longevity, you're actually paying less overall compared to other solutions, which typically need replacement sooner.
Does My Dental Insurance Cover Dental Implants?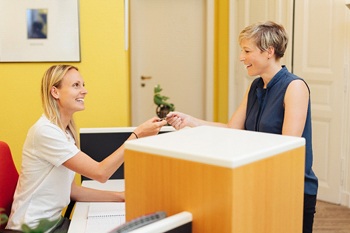 In most cases, dental insurance plans don't offer coverage for dental implants. However, some procedures related to dental implants can receive partial coverage. This includes the initial consultation, periodontal therapy, and even the restorations used to cover the implants. Our office is happy to offer third-party financing that better fits your budget. We'll make sure that you have full idea of what your final costs will be ahead of time, so you can focus on preparing for your treatment and your brand-new smile! Feel free to contact us directly to learn more about this process.