Cumberland, RI Dentist
Get to Know Maj. Fidelito Gabriel, DMD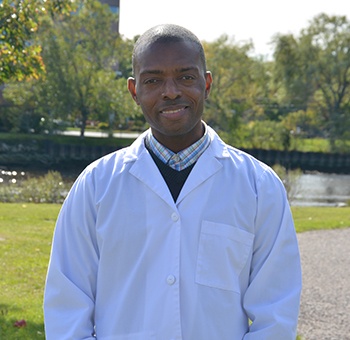 Currently, Dr. Fidelito Gabriel practices out of two dental offices, and he is a dental officer of the Massachusetts Army National Guard. In 2015, he was deployed to Afghanistan as part of Operation Enduring Freedom. As the Dental Director at Brockton Neighborhood Health Center, he manages a staff of 33 dental professionals who are providing quality dental care in the city of Brockton, Massachusetts. In June 2018, he joined Dr. Saba Abernethy at Diamond Hill Dental as an associate dentist.
Dr. Fidelito Gabriel presently serves the following roles:
Dental Director, Brockton Neighborhood Health Center
General Dentist, Diamond Hill Dental
Major, Massachusetts Army National Guard
In the past, Dr. Gabriel was a mentor to pre-doctoral students attending Boston University School of Dental Medicine and Tufts University School of Dental Medicine. As a member of the Hispanic International Mission, he visited Haiti, the Dominican Republic, and the Islands of Cabo Verde during multiple humanitarian missions to provide vital dental services to people with little to no access to dental care. Prior to Dr. Gabriel's current roles, he was a general dentist at Codman Square Health Center, providing dental services to low-income members of the surrounding communities of Greater Boston and nearby cities for four years. From 2009 to 2011, Dr. Gabriel was a serving board member of the Board of Trustees for Smith Leadership Academy, which is an inner-city charter public school.
Dr. Gabriel holds a Bachelor of Science in Human Physiology and a Doctor of Dental Medicine in General Dentistry from Boston University. He credits his career path to the basic-science education, professional trainings, mentoring, and overall experience he received at Project Success, a program at Harvard Medical School for Boston inner city students, while he was a young high school student.