Children's Dentistry – Cumberland, RI
The Expert Care Your Little Smile Deserves
Children need basic dental care to avoid pitfalls like cavities and gum disease just like adults, but they definitely have their own unique dental needs as well. At Diamond Hill Dental, we love taking care of Cumberland's littlest citizens—many of our team members are parents themselves! When you bring your child to see us, we'll do everything we can to ensure their comfort while we protect their developing smile. To schedule your child's next appointment, contact us today.
Why Choose Diamond Hill Dental for Children's Dentistry?
Able to serve children of all ages: toddlers to teenagers & everyone in between
Stop cavities before they even begin with dental sealants
Warm, friendly, & welcoming office
Dental Sealants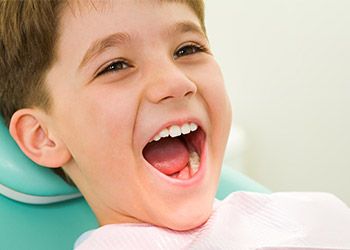 For children (and many adults, for that matter), their back teeth are the most likely to develop cavities over time. The wide, rough, and pitted surfaces on these teeth can easily trap food particles and plaque; they can also be particularly difficult to clean with little hands that are still learning to brush. To give these teeth some extra protection, we can apply a thin, clear dental sealant. This plastic-based substance is applied as a liquid and then quickly hardened in place, creating an invisible barrier that cavity-causing factors cannot cross.
Mouthguards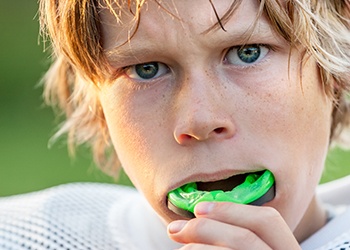 Do you have a little athlete at home? To make sure their smile stays in one piece as they go for sporting glory, they should always wear a protective mouthguard. Instead of having them use an uncomfortable "one-size-fits-all" appliance from the store, our team can provide them with their own custom-made mouthguard. It will be shaped to fit their particular teeth, helping it better shield their smile while also allowing for easy breathing and speaking.