Dental Implants — Cumberland, RI
The Gold Standard of Tooth Replacement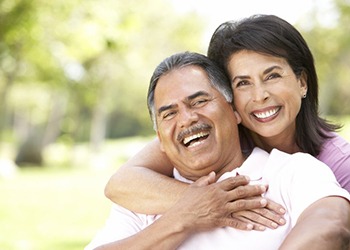 Over the past two decades, dental implants have become the preferred way dentists around the world replace any number of missing teeth. Why are they so popular? Because unlike other restorative options, they bring back both the root and crown of a tooth, providing the most reliable, durable, and natural-looking results possible. At Diamond Hill Dental, you can now get this state-of-the-art treatment right here in Cumberland, helping you reclaim your full smile for a lifetime to come. To learn more about this service and what it could do for you, contact us today for a consultation.
Why Choose Diamond Hill Dental For Dental Implants?
#1 Replace Any Number of Missing Teeth for Life
#2 Partnered with Trusted Cumberland Implant Specialists
#3 Dental Insurance Welcome & Flexible Financing Available
What Are Dental Implants?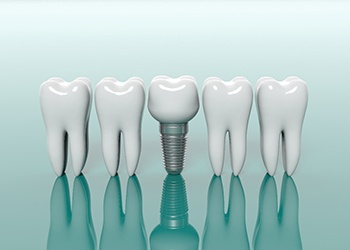 Natural teeth are made up of two main parts: there's the white crown that you see when you smile and the hidden roots underneath the gumline. Dental implants are quickly becoming the most popular way to overcome tooth loss because they're the only option that restores the entire structure of a missing tooth. Other tooth replacement options like dentures and dental bridges only replace the crowns of missing teeth, leaving much to be desired in terms of stability and comfort. A dental implant is a small titanium post that is inserted into the jawbone to replace the roots of the missing teeth. Then, it's covered with a custom-made crown, bridge, or partial to replace any number of missing teeth. The end result is a smile that looks, feels, and functions just like natural!
The 4 Step Dental Implant Process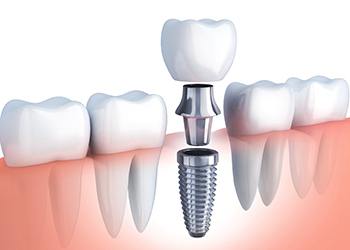 The process of receiving dental implants requires several steps and multiple appointments, including an initial consultation, a surgical procedure, and the creation and placement of custom-made restorations. At Diamond Hill Dental, we're proud to partner with trusted specialists in the greater Cumberland community so that our patients can have a smooth, successful care experience from beginning to end, as well as truly exceptional results for their brand-new, recompleted smile. Read on to learn more about the four main steps of getting dental implants.
Initial Dental Implant Consultation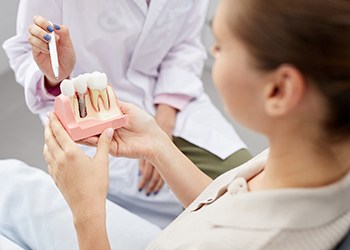 This initial appointment establishes the foundation for the rest of your implant treatment. During the consultation, our team will take detailed images of your mouth and learn as much relevant information as we can about your oral and overall health. We'll check for things like gum disease, bone density, and more. We'll also answer your questions about dental implants and help you to have realistic expectations for the path ahead of you. If we determine that you are a viable candidate for dental implants, we'll get started on planning the rest of your treatment.
Dental Implant Surgery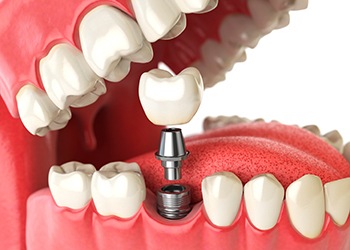 We work closely with local specialists for this part of the treatment. A skilled oral surgeon will insert the implants at pre-planned positions throughout your jaw and close the gum tissue over them. Most patients are surprised by how easy and comfortable the surgery is; it's possible that you'll be feeling well enough to return to work within a day or two. Your surgeon will provide you with detailed post-op instructions to help your recovery be as smooth and easy as possible. By being mindful of what you eat and using smart oral hygiene practices, you'll be able to protect the surgical site(s) so your body can focus on healing around the implants.
Dental Implant Osseointegration & Abutment Placement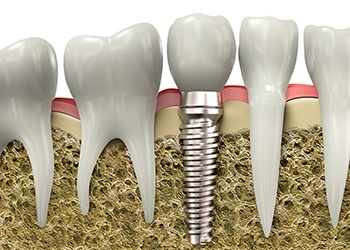 In the months following your implant surgery, something remarkable will happen. Because dental implants are made out of a biocompatible titanium alloy, they work well within the human body. In fact, they work so well that the tissue around them actually fuses to them! This process of osseointegration enables the implants to act as substitute tooth roots and provide the strongest base possible for your new teeth. Following osseointegration, you'll receive abutments (which connect the implants to the final restorations).
Delivery of Dental Implant Restorations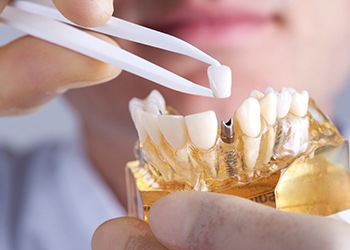 When your implants are ready, our team will take impressions of your mouth and use them to design your final restorations. These restorations are usually made out of acrylic or porcelain, which are strong materials that closely resemble the look and feel of natural teeth; you can expect your restored smile to be both beautiful and comfortable. After we attach your restorations, we'll coach you on how to take care of them so they maintain their appearance and functionality for many years to come.
Benefits of Dental Implants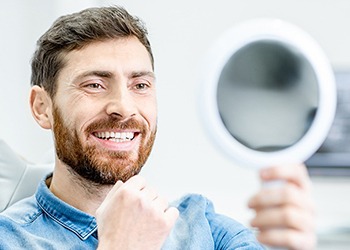 Stability: Thanks to their unique placement directly into the jawbone, dental implants offer unmatched stability, ensuring a patient can eat whatever they want without having to worry about annoying shifting or breakage.
Aesthetics: Implants are typically topped using white porcelain restorations, helping them have an extremely realistic appearance. After the procedure is complete, only a patient and their dentist will actually know which tooth is the implanted one!
Bone Retention: Implant roots also reestablish important internal support for the jawbone--they stimulate the area, encouraging the growth of new, healthy bone. This helps maintain the strength of the bite and also stop bone loss, something which no other tooth replacement option can do.
Longevity: With the proper care, an implant can be expected to last for decades or even the rest of a patient's life in many cases.
Who Dental Implants Can Help
Dental implants are actually quite a versatile treatment – they're able to restore single, multiple, and even a full set of teeth. Our team can help you choose which of the following options is best for you depending on your specific needs:
Missing 1 Tooth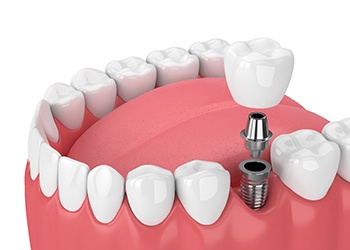 After an implant root is firmly positioned within the jawbone, a single crown can be attached to the top using a small connector called an abutment. The surrounding teeth won't need to be altered to accommodate this tooth unlike with a traditional bridge, which helps the patient preserve more of their natural smile.
Missing Multiple Teeth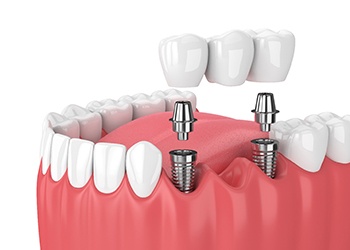 If a patient is missing three or more teeth in a row, instead of replacing each one with an individual implant, two implants placed on either side of the gap can support a strong and reliable bridge.
Missing All Teeth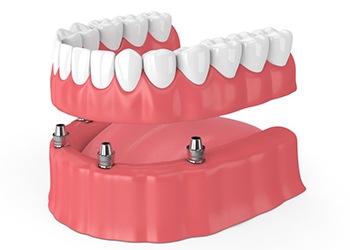 Using as little as four strategically placed implants, we can secure a full denture directly to the jawbone to replace a large number of missing teeth. Compared to a regular removable prosthetic, implant dentures are much less likely to slip and slide in the mouth. They can also restore a patient's biting strength, enabling them to enjoy a wider variety of foods
Understanding the Cost of Dental Implants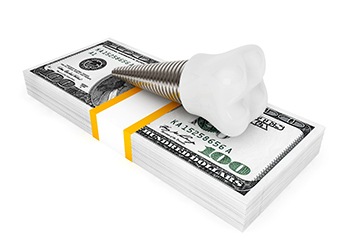 The cost of the implant procedure can be quite different from person to person, depending on their individual needs. Factors such as how many teeth a patient wants to be replaced, where they are located in the mouth, and what kind of restoration is used can all make the procedure more or less expensive. That's why Dr. Abernethy and Dr. Gabriel always perform an in-person consultation to better understand your needs. The result is a comprehensive treatment plan that is free of surprise expenses. Call the office today to schedule a consultation and learn more about the implantation process!
While implant restorations do tend to be more expensive than other options, they are actually the better long-term investment for most patients. Traditional bridges and dentures typically need to be replaced every 7-10 years, while dental implants can often last for 30 or more, saving a patient thousands in periodic maintenance and retreatment over time.
Types of Dental Implants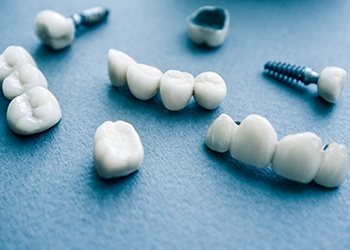 Since every dental implant case is different, it's important to highlight the most influential factors that can affect their total cost. For example, certain types of dental implants can vary depending on the materials they are made from. The number of implants you need to replace your teeth will also be a substantial factor. If a patient were to receive a single implant to replace one tooth, rather than a pair or several throughout the mouth to hold a bridge or denture, it will cost far less overall. This also influences the restoration used to replace teeth, which increases in price depending on its complexity.
Stages of Dental Implant Treatment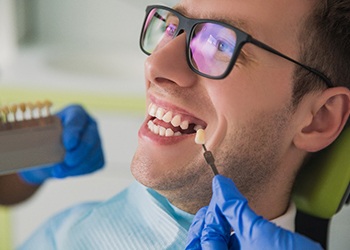 In most cases, dental implants cannot be placed and restored in a single appointment. Instead, treatment needs to be completed over a series of appointments where specific phases can be completed. For example, the surgical placement of the implant(s) occurs at one appointment, while the placement of an abutment (connector that attaches the restoration and implant together) is placed after the implant has had time to integrate with bone and soft tissue. In the final phase, a restoration is attached. Each of these phases will incur their own unique cost. Furthermore, some patients may need preparatory treatments (i.e. bone grafting, periodontal therapy, etc.) before they can safely receive implants, which will add to the final price.
Are Dental Implants Worth the Investment?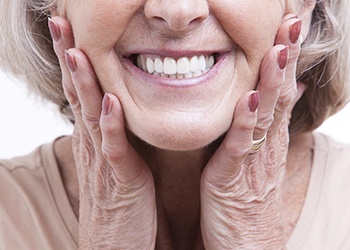 It is true that dental implants are widely considered an investment that costs more upfront than other tooth replacement options, including dental bridges and dentures. However, the potential for how dental implants can improve your quality of life cannot be overstated. Since they replace the root of your teeth, you're getting a tooth that actually becomes part of your mouth, rather than simply sitting on top of your gums. The result is a better biting strength, improved blood flow to the gums and cheeks, and a tooth replacement designed to last for 30 years and longer, even with minimal maintenance. Thanks to their longevity, you're actually paying less overall compared to other solutions, which need replacement every several years.
Does My Dental Insurance Cover Dental Implants?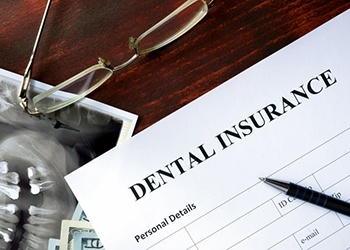 In most cases, dental insurance plans don't offer coverage for dental implants. However, some procedures related to dental implants can receive partial coverage. This includes the initial consultation, periodontal therapy, and even the restorations used to cover the implants. Our office is happy to offer third-party financing that better fits your budget. We'll make sure that you have full idea of what your final costs will be ahead of time, so you can focus on preparing for your treatment and your brand-new smile! Feel free to contact us directly to learn more about this process.
Dental Implant FAQs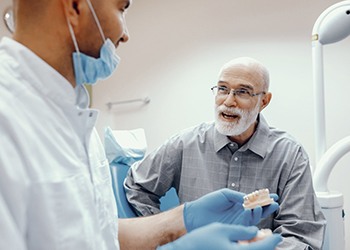 Because dental implant treatment is so complex and requires so many steps, it's important to stay well-informed about the process every step of the way. Our team at Diamond Hill Dental will gladly answer any questions you may have either over the phone or during your appointments to make sure you have all of the information you need. We'll also personally follow up with you after a procedure to ensure that everything went well. In the meantime, we encourage you to read through this list of frequently asked dental implant questions below.
Will people be able to tell that I have dental implants?
Many people hesitate to commit to replacing their missing teeth because they worry the results will appear unnatural. Luckily, that isn't an issue with dental implants! Your implant dentist in Cumberland will carefully design your new teeth to replicate the size, shape, and color of your original ones. Plus, your implants are firmly embedded in your jaw, so you don't have to worry about awkward slippage. Once they have been placed, only you and the members of our dental team will be able to tell which of your teeth are natural!
Is there anything I shouldn't eat with dental implants?
Dental implants not only look just like real teeth, but they also function in the exact same way. While you should stick to a primarily soft food diet during the recovery period, you should be able to easily enjoy all of your favorite foods afterward! The only foods you should exercise caution around are those that are particularly hard or crunchy. Nuts, hard breads, popcorn kernels, and other similar foods could chip, crack, or otherwise damage your implants.
How long do dental implants last?
One of the things that makes dental implants in Cumberland stand out compared to other tooth replacements is that they're built to last. In fact, once the implants have integrated with your jawbone, your body actually thinks they're your real tooth roots! For this reason, dental implants can easily last for 30+ years. As long as you take good care of your oral health, there's a good chance that your new teeth could even last for a lifetime!
What can cause dental implants to fail?
While dental implants are successful in more than 95% of cases, they're still a small possibility that they might fail. The two most common reasons why a dental implant might fail are peri-implantitis (a type of gum disease typically caused by poor oral hygiene) and failure of the implant to fuse with the jawbone. Tobacco use, certain medications, and a teeth grinding habit can also increase the risk of dental implant failure. That's why our dentists will go over your medical history, general health, and a host of other factors during your consultation to ensure your new teeth last as long as possible.