Dental Crowns – Cumberland, RI
How We Rebuild Damaged Teeth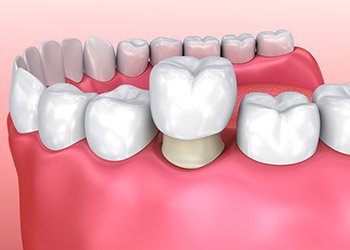 A dental crown is one of the most common types of restorations we use here at Diamond Hill Dental. With one, we can:
Repair a large cavity
Put a broken tooth back together
Help balance a patient's bite
Cosmetically enhance an oddly shaped tooth
Replace a missing tooth (pairing it with a dental implant)
A crown sits directly on top of a tooth, protecting the natural structure that remains while also replenishing its original shape, size, appearance, and function. When done well, a crown can blend seamlessly into the smile and last for decades to come.
Dental Crown FAQs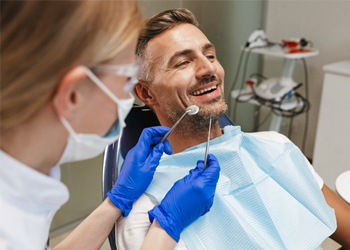 Dental crowns are one of the most tried and true restorations available. Dentists have been using everything from traditional amalgam to a new and innovative method known as CEREC. When it comes to strengthening a weakened tooth, you can trust that a dental crown in Cumberland BY Diamond Hill Dental will give you the protection you need. But before you get started on restoring your smile, we want to make sure you feel confident in your decision, so, we've compiled a list of dental crown FAQs. Feel free to review the following questions and contact us when you're ready to make an appointment!
Why is a dental crown needed?
There are many reasons a dental crown might be the suggested method of treatment, some of which include:
Protecting a weakened tooth that has been damaged by injury or severe decay
Supporting a tooth that has a large filling
Covering a tooth repaired with a root canal
Restoring the look of a smile when a patient needs dental implants
Restoring a broken tooth
Covering a discolored or misshapen tooth
Holding a dental bridge in place
How do I care for a dental crown?
The first step to taking care of your new restoration is to continue brushing, flossing, and rinsing. You'll want to make sure your mouth stays decay and disease-free, so brush twice a day for two minutes, floss at least once a day, and rinse twice a day with an antiseptic mouthwash. You'll also want to avoid eating anything that is chewy or hard. Chewy, sticky foods like caramel or gum can pull the crown off, while hard foods can cause the dental crown to break.
It's also important that you continue your six-month appointments to allow our dentists to check your restoration for any chips, cracks, or other problems that could be damaging to your crown.
How do CEREC crowns work?
Should one of our skilled dentists recommend a CEREC dental crown, you can expect to achieve a fully restored smile in just one appointment. CEREC stands for Chairside Economical Restoration of Esthetic Ceramics. Using CAD/CAM technology, we will take a digital impression of your mouth, which will allow a dentist in Cumberland to customize your dental crown. Once everything is designed, the image is sent to a milling unit that begins to create your crown while you wait patiently in the dentist chair. As soon as your custom crown is ready, we'll bond it to your natural tooth, completing the entire process in one visit.
How long will my dental crown last?
The average lifespan for a dental crown is between 5 and 15 years. Much of it is dependent on how well you take care of your custom restoration. If you put a lot of wear and tear on your teeth, day-to-day, you can expect your crown to need replacing sooner rather than later. However, if you continue to practice good oral hygiene, avoid bad dental habits (i.e. teeth grinding, chewing ice, or biting your nails), you can expect to enjoy your restoration for a decade or longer.