Restorative Dentistry – Cumberland, RI
Bring Back Your Injured Teeth
Despite everyone's best efforts, it's still very common for the teeth to become damaged due to decay, unexpected trauma, or just natural wear and tear. If you have one or more teeth in need of rescuing, then the team at Diamond Hill Dental is ready to help. Using an artistic touch as well as the latest techniques and most natural-looking materials, we can help even the most compromised smile look and feel like new again. If you're ready to have your full, confident smile back, give us a call today.
Why Choose Diamond Hill Dental for Restorative Dentistry?
Custom-made restorations for every patient
Team of 3 highly trained & experienced dentists
Make cavities disappear with tooth-colored fillings
Tooth-Colored Fillings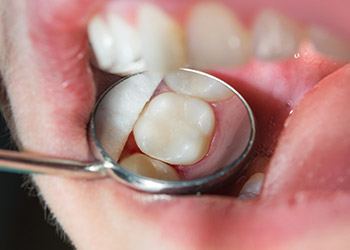 In the past, fillings used to fix small cavities were made of amalgam, a dark gray material that instantly stuck out in any smile. Thankfully, we're now able to offer a much more conservative and aesthetically friendly option with tooth-colored fillings. Instead of metal, this treatment option is made of a composite resin material that comes in several natural shades that can be matched to any patient's enamel. It also bonds directly to tooth structure unlike amalgam, enabling us to place smaller fillings that better preserve a tooth's natural strength. The end result is that you get a restoration that both looks great and can be trusted to really last!
Traditional Dental Crowns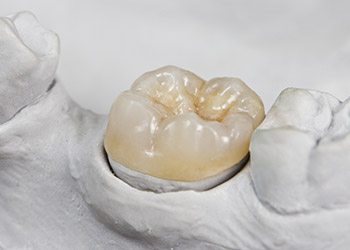 With a dental crown, our team can repair a large cavity, put a broken tooth back together, and even improve the appearance of a misshapen or undersized tooth. It is a tooth-shaped restoration that simply fits over the top of a damaged tooth and is precisely shaped to bring back its original strength, appearance, and function all at the same time. Our team personally designs every dental crown to make sure they blend in seamlessly with your smile.
CEREC One Visit Dental Restorations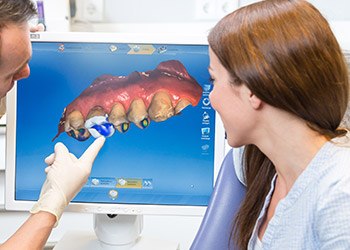 At most dental practices, if you need to have a tooth repaired with a dental crown, they'll tell you that you need to attend at least two dental appointments. Most people today barely have enough free time to schedule one! To help patients get what they need and return to their lives, we've invested in CEREC, a state-of-the-art system that enables us to design, fabricate, and place a completely custom-made dental crown in just one streamlined appointment.