Teeth Whitening – Cumberland, RI
Bring Back That Youthful Glow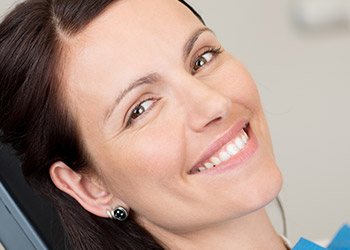 The teeth can become stained for a multitude of reasons, whether due to coffee, wine, tobacco, darkly colored sauces, or even just the passage of time. Fortunately, even if your smile might not look that bright right now, Sinsational Smile can easily make it 6-8 shades brighter in just one appointment. This is one of the fastest, most affordable, and most effective whitening treatments available today.
We simply place a tray in the mouth that's filled with a potent bleaching solution, and then we expose it to a low UV light to activate it. Over the course of just 20 minutes, it gets to work breaking up even the most stubborn stains. Patients are always amazed by how fast this treatment is!
If you're ready to turn back the clock for your smile, contact us today.