Replace Missing Teeth – Cumberland, RI
How We Help You Close the Gaps
Missing teeth can spell trouble for not only a person's appearance, but their oral health as well, making it more difficult to eat and speak without discomfort. At Diamond Hill Dental, we have the solutions patients need to reclaim their full and healthy smiles for a lifetime, whether they are missing a single tooth or all of them. Our team is ready to give you back your bite and confidence at the same time by using custom-made, state-of-the-art restorations designed specifically for you. To learn more about your options and how we can rebuild your smile, contact us today.
Why Choose Diamond Hill Dental for Tooth Replacement?
Restorations custom-made for every patient
State-of-the-art dental implants available
Team of 3 highly trained & dedicated dentists
Dental Bridges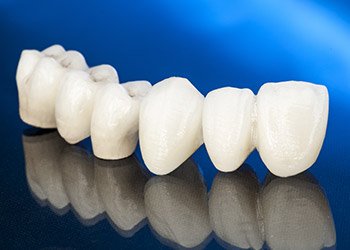 A dental bridge can help a person with a single missing tooth or even a few missing teeth in a row. The prosthetic literally "bridges" the gap in the smile, and it is held in place using two dental crowns placed on either side on the adjacent teeth. With it, we can restore strength to the bite, prevent the neighboring teeth from shifting, and replenish your appearance at the same time.
Dentures & Partial Dentures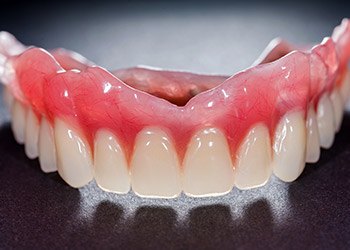 Today's dentures are nothing like the ones your parents or grandparents might have worn. Thanks to modern materials, they are more comfortable, natural-looking, and durable than ever, allowing us to virtually turn back the clock for patients with numerous missing teeth. We can use partial dentures to bring back multiple missing teeth along a single arch, or a patient can get a full denture that restores an entire row at the same time.
Dental Implants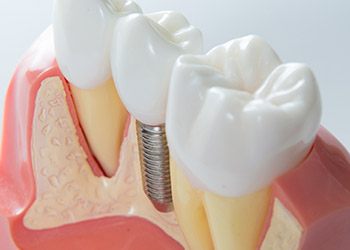 When a patient comes to see us wanting to replace their missing teeth, dental implants are usually our first recommendation. Why? Because they are simply the most complete restoration available today, and they are the only treatment that brings back both the root and crown of a tooth. The end result is something that is the next best thing to nature, both functionally and aesthetically. Once in place, implants can be trusted to stand firm, and they easily last for 30 years or more.