Laser Dentistry – Cumberland, RI
Scalpel-Free, Stress-Free Treatments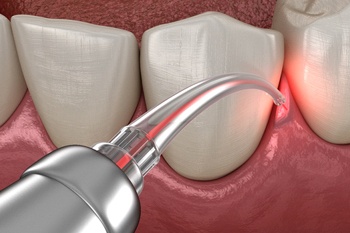 The dentists at Diamond Hill Dental want to do more than look after your teeth and gums. They want to provide you with the most pleasant experience possible. To accomplish that, they have invested in a number of advanced technologies, including the Picasso dental laser. Would you like to learn more about what the laser is, the conditions it can treat, and how it can provide you with a more comfortable experience in our office? This page discusses those topics.
Why Choose Diamond Hill Dental for Laser Dentistry?
Dr. Abernathy — certified to perform laser dentistry
No scalpels or sutures necessary
A high level of precision contributes to optimal outcomes
What Is a Soft Tissue Laser?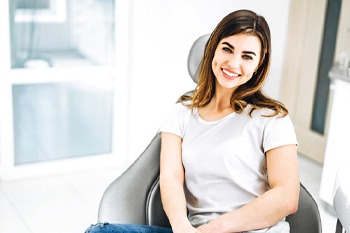 The Picasso dental laser uses a highly concentrated beam of light to replace a scalpel. It cuts through soft tissues with remarkable precision, which leaves as much healthy tissue as possible untouched. In short, the Picasso laser maximizes the level of control we have during your treatments and minimizes the risks of errors and complications.
Benefits of Laser Dentistry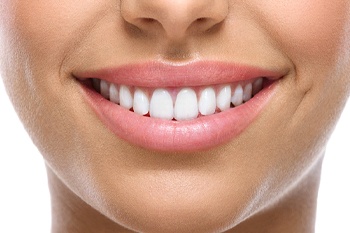 Laser dentistry offers some remarkable benefits:
It minimizes bleeding. The laser cauterizes as it cuts, which greatly reduces bleeding and eliminates the need for sutures.
It kills bacteria. Research indicates that the Picasso laser kills over 99% of bacteria, which makes it an outstanding tool in the fight against gum disease.
It is comfortable. Many people hate to get numbed at the dentist. If that is true of you, you'll be pleased to know that the Picasso laser is so comfortable that it often reduces or even eliminates the need for local anesthesia.
It stimulates the growth of healthy tissue. Patients typically recover from laser procedures must faster than they recover from procedures that use scalpels and other traditional instruments.
What Treatments Can the Laser Be Used For?
The Food and Drug Administration has approved the Picasso soft tissue dental laser for use in both adults and children. In our practice, one of the main ways in which we use it is to address gum disease. By removing diseased tissue and killing harmful bacteria beneath the gumline, the laser helps us get our patients' oral health back on track and sets them up for a speedy recovery.
Other possible uses for a soft tissue laser include:
Treating canker sores and cold sores
Performing frenectomies
Reshaping the gums for aesthetic purposes
Uncovering dental implants
Exposing impacted teeth
Performing flap surgery
Draining oral abscesses
Would you like to personally discover the benefits of laser dentistry? Contact our team today to schedule your consultation.