Gum Disease Therapy – Cumberland, RI
Safeguarding Your Entire Smile
Periodontal (gum) disease is a very common infection that affects the gums, the roots of the teeth, and the bone that supports them. Early symptoms include red, swollen, and tender gum tissue, but left untreated, it can easily lead to tooth loss—it's actually the number one cause of adult tooth loss in the US!
At Diamond Hill Dental, we strive to protect more than our patients' teeth by providing dedicated periodontal screenings at every appointment. If we spot a problem, scaling and root planing treatment is designed to take care of it right away.
Have your gums felt more sensitive lately? If so, give us a call today, and we'll be happy to take care of you.
Why Choose Diamond Hill Dental for Periodontal Therapy?
Dedicated periodontal screenings for every patient
Deep cleanings remove infection at the source
Highly trained & experienced hygiene team
Scaling and Root Planing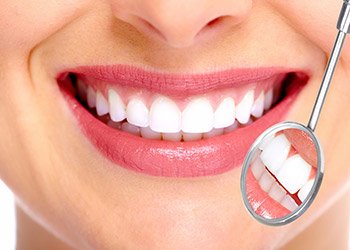 After determining that a patient has periodontal disease, we'll recommend that they undergo a scaling and root planing treatment. Think of it as a dental cleaning that is specifically focused on the gums.
First, an ultrasonic cleaner will remove plaque and bacteria from along the gum line (scaling), and then we'll gently smooth out the rough surfaces of the teeth's roots (root planing). This will make plaque less likely to gather around the gums in the future, lowering a patient's chances of reinfection.