Emergency Dentistry – Cumberland, RI
Call Us for Urgent Dental Care
Are you or your child experiencing a lot of oral pain because of a broken/knocked-out tooth or a severe toothache? If so, then know that the team at Diamond Hill Dental is here and ready to help. Just give us a call, and we'll work to see you as quickly as possible so we can relieve your pain and get you back to your normal life. We can give you first-aid tips over the phone and even schedule a same-day appointment to provide immediate care.
Why Choose Diamond Hill Dental for Emergency Dentistry?
Same-day appointments available for emergency patients
Team of 3 highly trained & experienced dentists
Digital technology leads to faster & more precise care
Dental Accidents & Facial Trauma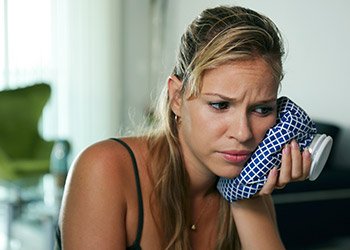 Whether due to a sports-related injury, motor vehicle accident, or just a clumsy fall at home, we see people all the time who have fractured or completely knocked out their teeth. We can often help patients recover their teeth in these situations, but they need to take the following steps:
Call Diamond Hill Dental immediately.
Try to recover as much of the tooth as you can.
Rinse the tooth of any debris, but do NOT dry or wipe it off.
Try to place the tooth back into its original socket and hold it there until you can reach us.
If this isn't possible, place the tooth in a container of milk or saltwater. The tooth must remain wet to keep it viable!
Dental Emergencies Due to Oral Care Neglect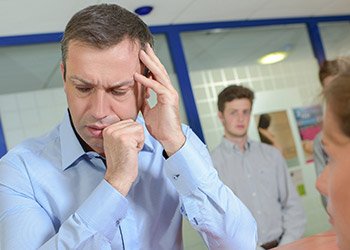 Toothaches are sometimes easy to ignore, but if left untreated, they can easily turn into an urgent problem. If you have a hurting tooth that needs attention right away, be sure to:
Try rinsing and gently flossing around the tooth to dislodge any debris (like a stray piece of food) that may be stuck and causing the pain.
If this doesn't help, give our office a call right away.
Until you can see us, a cold compress held on the face and OTC medication can help lessen any discomfort.
Unparalleled Experience & Qualifications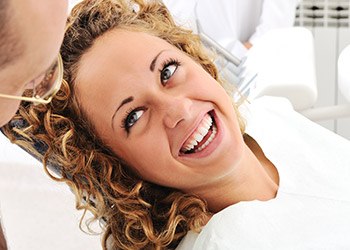 At Diamond Hill Dental, we are extremely fortunate to have a team of three dentists who each have several years of experience. Dr. Abernethy has helped patients through pretty much every emergency situation you can imagine, so whatever your problem might be, you can trust that she's handled it countless times before. They'll also use the latest dental technology to figure out the problem and determine the right treatment as quickly as possible, helping you get the relief you need fast.
Root Canal Therapy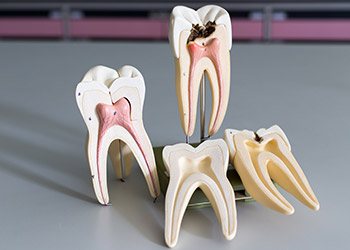 In most cases, if a tooth is experiencing a lot of pain or excessive sensitivity, it's because the inner layer of the tooth (called the dental pulp) has become infected. This is where the delicate nerve of a tooth is located, so as you can imagine, a problem here can cause quite a bit of discomfort!
To save teeth with this kind of damage and stop the pain, our dentists can use root canal therapy. They'll simply remove the diseased pulp, clean the tooth, fill it with a material to stabilize it, and then rebuild the enamel with a restoration. Despite having a bad reputation, most patients report feeling little to no discomfort during and after this procedure!
Learn More About Root Canal Therapy
Tooth Extractions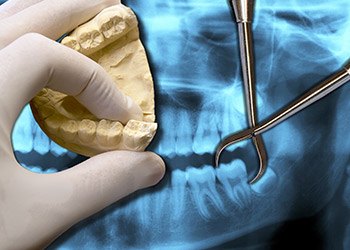 While our primary goal is to help our patients keep their natural teeth for as long as possible, there are certain situations where removing one is the best solution, such as:
If a tooth is so decayed it cannot be repaired with a filling or crown
If a tooth has experienced trauma and can't be put back together
If severe periodontal disease has damaged the bone needed to support a tooth
Whatever your specific circumstances may be, we always use plenty of local anesthetic to ensure that our extractions are virtually painless. Most patients don't even feel it when their tooth actually comes out!
Learn More About Teeth Extraction
Dental Emergency FAQs
No one should have to handle a dental emergency on their own. After all, they are not always so cut-and-dry like medical emergencies often are. If you have questions about a potential dental emergency, we encourage you to give us a call or take a look at the most common questions we receive here at Diamond Hill Dental! We look forward to serving you comfortable, effective services to address all your urgent dental needs.
How do I dislodge foreign material from between teeth?
If you have something stuck between your teeth, do not use a toothpick or your fingernails to get it out. Not only will this prove to be ineffective, but you can actually damage your enamel and gum tissue in the process. Instead, use a strand of dental floss wrapped around your fingers to gently push the debris out of your mouth. Just make sure to not snap the floss once you've removed it. Creating a warm salt water mixture and rinsing your mouth out to loosen the debris can also be effective.
Will my dental issue get better on its own?
In the overwhelming majority of cases, dental emergencies only get worse with time, not better. A dental emergency is not like a minor cut or a cold; the human body cannot heal tooth enamel that has broken down or gum tissue that has already become infected. A cracked tooth will only cause more discomfort the longer it goes without treatment and will even break down further. If you want to avoid higher costs and increased discomfort, call us!
If my child's baby tooth was knocked out, do I still need to visit?
While baby teeth are meant to come out eventually, there are consequences for it coming out too soon as a result of decay or injury. If there is substantial discomfort and/or severe bleeding coming from your child's tooth socket when a baby tooth comes out, it's likely that it was not yet ready. This can lead to your child's permanent tooth erupting too soon as well as shifting neighboring teeth. They may need to have a spacer placed to ensure their smile does not become misaligned.
If my mouth won't stop bleeding, what should I do?
Applying pressure to an oral wound, such as a soft tissue injury, is typically enough to stop bleeding. However, if the injury is more severe, you may need to visit the emergency room to get it under control. Once you've been effectively treated, you can come back to our office to address any other existing dental concerns.
Do I need to visit if my tooth is chipped but there's no pain?
Not necessarily. Chipped or mildly cracked enamel can often be seen during normal business hours if there is no pain present. However, if the crack extends below the gum line, it's possible that your tooth's root has been affected. This area can easily become infected without professional intervention, which means you should visit us right away if this is the case.