Root Canal Therapy – Cumberland, RI
Say "Goodbye!" to Your Tooth Pain
No amount of tooth pain is considered normal, regardless of how mild it is. If you're suffering from an intense toothache, you may need root canal therapy in Cumberland. Although the procedure might seem daunting, it's virtually painless and can salvage even the most damaged teeth! Our team at Diamond Hill Dental will do everything possible to ensure you're completely comfortable during your treatment. Make an appointment and get the prompt relief you deserve by contacting us today!
Why Choose Diamond Hill Dental for Root Canal Therapy?
Virtually Painless Treatment
Relaxing and Welcoming Environment
Experienced Dental Team with a Gentle Touch
Do I Need Root Canal Therapy?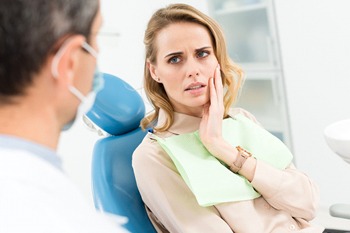 The good news is that not every toothache requires root canal therapy in Cumberland. It's typically only reserved for teeth that are damaged, decayed, or infected beyond repair and can't be treated with other options (i.e., a filling or dental crown). You may need root canal therapy if you have a severe toothache that's lasted more than a day, sensitivity to hot or cold temperatures, pain when biting down, swollen or visibly red gum tissue, or a bump on the gums near the painful tooth. You should schedule an appointment with your emergency dentist right away if you notice any of those symptoms.
The Root Canal Process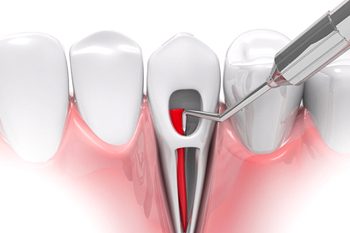 Even though most people are afraid that root canal therapy will hurt, it's actually designed to relieve your pain and salvage as much healthy tooth structure as possible. Before your procedure, we'll use a local anesthetic to numb your mouth and ensure you're completely comfortable during the treatment. Once you're all settled and ready to go, one of our dentists will begin the process.
They'll make a small hole in the enamel and remove all the infected tissues from inside your tooth. Then, they will clean the area and disinfect it to ensure it's completely free of bacteria before filling it with a biocompatible material. After the tooth has been filled, it will be topped with a dental crown to restore its function and appearance.
The Benefits of Getting a Root Canal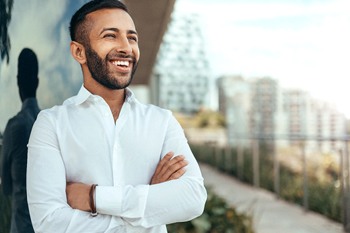 Root canal therapy is a safe dental procedure that can prevent complications and severe oral health issues down the line. Patients can expect to reap several benefits with this procedure, including:
Tooth preservation. Choosing to repair a tooth rather than extract it can save you plenty of time, money, problems down the line.
Virtually painless treatment. Contrary to popular belief, root canal therapy is virtually pain-free. Many patients find it to be as comfortable as getting a standard filling!
A healthy smile. Root canal therapy effectively cleans out all the infected or damaged tissues causing you pain, helping you enjoy a beautiful, healthy smile once again.