Preventive Dentistry – Cumberland, RI
Protecting Your Smile for a Lifetime
Being able to fix a dental problem is great, and we certainly do plenty of that here at Diamond Hill Dental. However, we like to place most of our attention on prevention because the best kind of dental issue is the one that never develops in the first place! With the services detailed below, we can make sure you and your loved ones never have to worry about pesky cavities or gum disease affecting your smiles. To schedule your next dental appointment, contact us today.
Why Choose Diamond Hill Dental for Preventive Dentistry?
Team of 3 highly skilled dentists
Able to serve patients of all ages
Digital technology leads to faster & more comfortable care
Your First Visit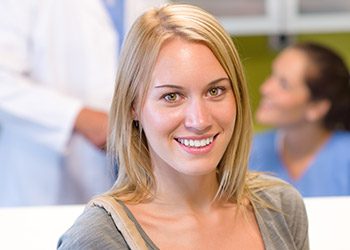 When you step through our doors for the first time, you'll be greeted with a smile, and you'll only have a few minutes to relax in our homey reception area before you're escorted to the treatment room. There, an assistant will start the appointment by taking a few X-rays and diagnostic scans of your mouth. You'll then get to meet one of our experienced dentists, who will perform a thorough oral exam. Once they have finished, they'll go over their observations with you, recommend any additional treatments you might need, and give you the chance to ask as many questions as you like.
Dental Checkups & Teeth Cleanings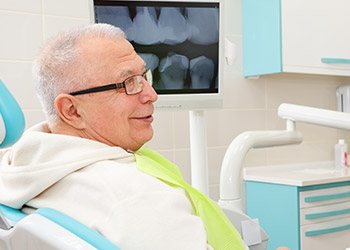 Whether someone is 3 or 93, we recommend that everyone should receive at least two checkups and cleanings each year. Why? Because these appointments give our team the chance to find and treat minor issues before they can become major headaches, saving our patients time and money down the line. Dedicated cleanings with one of our hygienists are also essential to preventing cavities long-term, as there are many areas in your mouth your brush and floss simply can't reach – but our team's sophisticated tools can address them with ease!
Oral Cancer Screening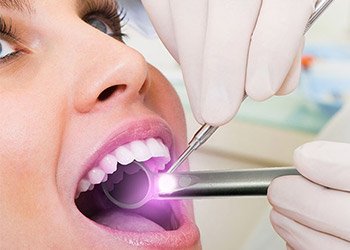 The key to overcoming oral cancer is to find and treat it early, but its subtle early symptoms lead many people to not being diagnosed until the disease is quite advanced. To make sure our patients are never caught off guard, we include a complete oral cancer screening with every checkup. We'll examine your mouth and the surrounding area for any suspicious growths or sores, and if we find anything, we'll help you quickly get a biopsy so you can know exactly what to do next.
Fluoride Treatment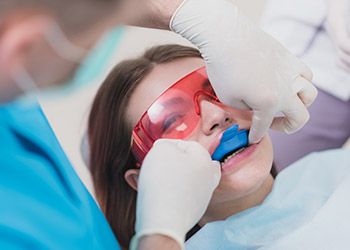 Fluoride has been studied for decades, and the results are clear—regular exposure to this mineral is great for long-lasting oral health, as it helps strengthen the enamel and lower a person's risk for cavities over time. That's why we provide topical fluoride treatments during routine checkups. It's one of the quickest and easiest ways to help patients of all ages stay cavity-free between appointments. It can also help ensure that a child's adult teeth develop correctly.
Nightguards for Teeth Grinding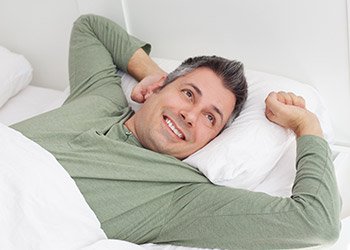 So many people grind their teeth while they sleep that there is actually a term for it: bruxism. Patients with bruxism usually experience a sore jaw and headaches in the morning, and over time, they can wear down their teeth to the point that they actually break! Fortunately, we can prevent all of this with the help of a small nightguard. This is an oral appliance that a patient will wear to bed, and it places a thin but strong barrier between the rows of teeth to prevent any harmful contact during the night.