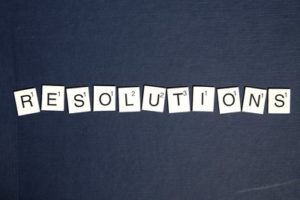 Did you know your oral and general health are connected? Research shows dental health problems can lead to a variety of health concerns, like cardiovascular disease, Alzheimer's disease, and diabetic complications. With the start of the new year, there isn't any better time than now to recommit to your smile to promote your overall wellness. Here are 4 New Year's resolutions to stick with to invest in a healthy smile in 2021.
1. Brush at least twice daily.
The American Dental Association recommends brushing your teeth at least twice a day to remove harmful plaque and food particles from your teeth that can lead to tooth decay. Unfortunately, only 40% of adults follow this advice. If you crawl into bed at night without brushing your teeth, commit to a regular oral hygiene routine. Although it's best to brush after every meal, be sure to use a soft-bristled toothbrush and fluoride toothpaste at least twice daily. Clean all surfaces of your teeth for at least 2 minutes each session.
2. Floss every night before going to bed.
Besides tooth decay, gum disease is the biggest threat to your smile. Although it's preventable, at least 50% of Americans have the infection. You can significantly reduce your risk of it by flossing every night. Dental floss cleans areas missed by your toothbrush, like in between your teeth and around your gumline. Use a high-quality floss supported by the American Dental Association to remove plaque and food particles that can lead to gum disease.
3. Limit your sugar and starch consumption.
Sugars and starches can contribute to tooth decay because they form an acidic plaque when they combine with your saliva. If it isn't removed regularly, a cavity can form. Limiting how often you consume sugary and starchy foods will help preserve your enamel to keep your teeth healthy. If you can't ignore your sweet tooth, brush your teeth well afterward. If you can't get to your toothbrush, rinse your mouth with water.
4. Visit your dentist every 6 months.
In addition to your home oral hygiene habits, the American Dental Association recommends visiting your dentist at least twice a year for a cleaning and checkup. Your dental hygienist will remove any buildup left behind by your toothbrush and floss. Your dentist will also monitor your dental health to detect concerning areas while they are still small, like weakened enamel or gingivitis. As a result, it will prevent the problem from worsening to avoid needing a costly treatment in the future.
Achieve a Healthy Smile in 2021
If your oral hygiene habits are less than perfect, it's never too late to recommit to your oral health. A few simple changes throughout the year can help you invest in a healthy mouth and body.
About Dr. Saba K. Abernethy
Dr. Abernethy earned her dental degree at the Boston University School of Dental Medicine. She has completed advanced training in general dentistry and regularly continues her training to provide advanced services. If it's time for your next cleaning and checkup, contact our office today to schedule an appointment.