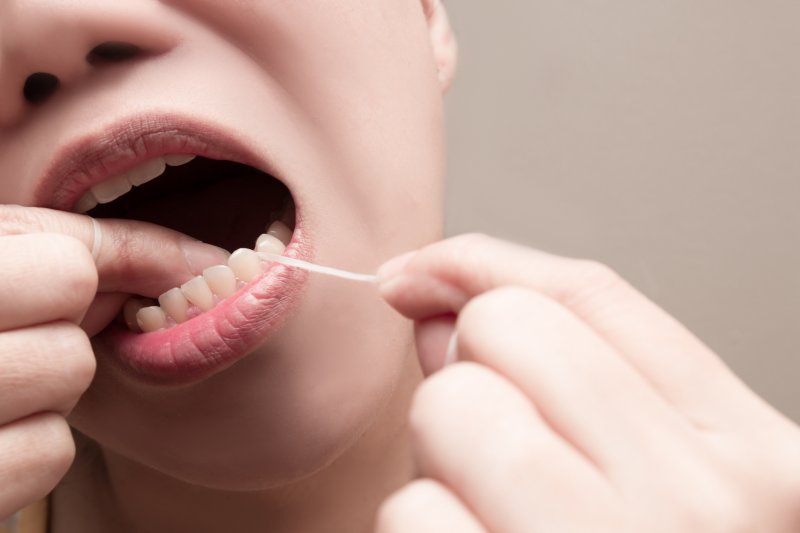 Many people assume that they'll know when there's something wrong with their teeth, but when it comes to cavities, this is not always the case. Not only do cavities often develop without symptoms, but they can form anywhere on the surface of the teeth, including the areas that are hidden from view. In this post, you'll learn everything you need to know about cavities between teeth – how they form, how they're diagnosed and treated, and how to prevent them.
What Causes Cavities Between the Teeth?
Cavities between the teeth are known as interproximal cavities. Like any other kind of cavity, they're a consequence of allowing harmful bacteria to stay on the teeth for too long. Oral bacteria can secrete acids that eat through tooth enamel, gradually destroying it and creating a hole. When this process occurs in the area between two teeth, an interproximal cavity is formed.
How Will You Know That You Have a Cavity Between Your Teeth?
Unfortunately, you likely won't until the damage has already reached a certain point. Cavities don't usually cause notable symptoms until the bacteria have reached the dentin layer that's beneath the enamel. At that point, your tooth may become sensitive to sweets and cold temperatures, which will be your first clue that something is wrong. That said, interproximal cavities can be diagnosed earlier with the help of your dentist. During your regular dental checkups, bitewing X-rays can reveal cavities that you haven't noticed on your own yet.
How are Cavities Between the Teeth Treated?
If the decay is still in its early stages, a fluoride treatment can help the tooth remineralize. Cavities that already extend more than halfway into the enamel need to be repaired with a filling instead. In more severe cases where the decay has reached the pulp of the tooth, a root canal might be required to stop the damage, and the tooth may have to be restored by a crown. In the event that none of the preceding options are viable, the tooth might have to be extracted to stop the decay from reaching the jawbone.
How Can You Prevent Cavities Between the Teeth?
Brushing alone won't be very effective in removing bacteria between the teeth. As such, you should floss between your teeth at least once a day to clean the hard-to-reach spaces in your mouth. Staying away from sugary foods and beverages will lower your risk of suffering from a cavity in general.
The prospect of having a cavity in a spot where you might not notice it until it's too late can be a frightening one, but with good oral hygiene and the help of your dentist, you'll find that protecting the entire tooth is easier than you might think.
About the Author
Dr. Saba K. Abernathy is a Fellow of the Academy of General Dentistry – one of only 6% of general dentists in the United States to earn that distinction. She enjoys making a difference in her patients' lives by using fillings, crowns, and other treatments to protect their teeth and repair the damage done by cavities. If you are concerned that you might be suffering from tooth decay or haven't had a checkup in over six months, you can schedule an appointment with her at her Cumberland practice, Diamond Hill Dental, visit her website or call (401) 333-2700.