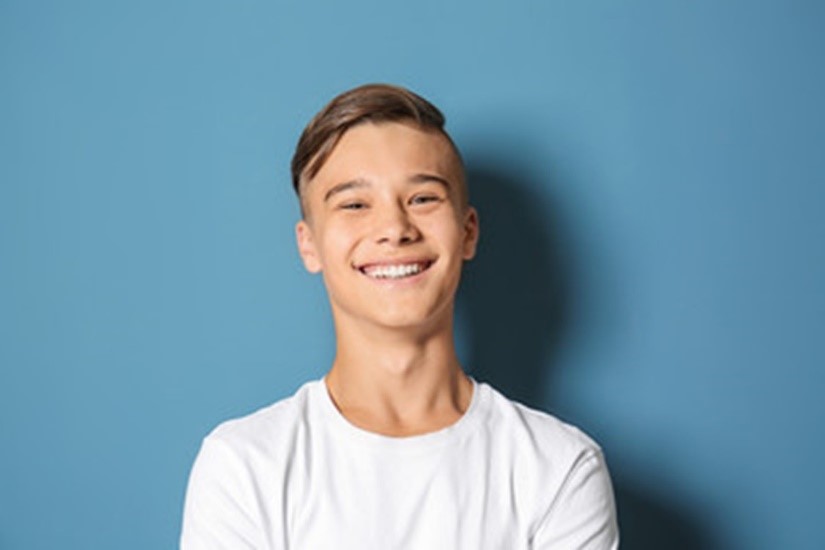 As the school year begins, the excitement of new experiences extends to various aspects of your teen's life, including their orthodontic journey with Invisalign. Ensuring the success of this treatment while managing the demands of school can be a rewarding challenge. Here are four helpful tips and guidance to help your teenager navigate the school year with Invisalign confidently and make the most of their treatment experience.
Tip #1: Encourage Good Oral Hygiene
Maintaining excellent oral hygiene is of utmost importance during your teenager's Invisalign treatment. Bacteria and food particles can readily stain the trays and get trapped beneath them, elevating the risk of cavities.
Therefore, it's vital for your teen to brush their teeth after each meal, including lunch at school. To facilitate this, ensure they have easy access to a toothbrush, toothpaste, and dental floss by providing a compact dental kit that conveniently fits in their backpack.
Tip #2: Protect Their Aligners
Invisalign aligners, while remarkable, are small, clear, and can be easily misplaced or damaged. It's crucial to prevent your teen's aligners from getting lost or harmed, as this can significantly extend their treatment duration. Encourage them to bring their Invisalign storage case to school, enabling them to safely store and shield their trays whenever they must remove them.
Tip #3: Provide Invisalign-Friendly Lunches
Ensuring your teenager stays nourished and energized during the school day is essential, but the presence of Invisalign can introduce some challenges. While Invisalign aligners don't impose dietary restrictions, they must be removed for eating.
This constraint provides a limited window for meals, which can be further complicated if your teen is experiencing any discomfort due to advancing to a new set of trays. On such days, it might be beneficial to pack softer, easily prepared, and quick-to-eat foods for your teen.
Tip #4: Help Them Follow the 22-Hour Rule
Here's the golden rule when it comes to Invisalign: your teen must wear their aligners for 20 to 22 hours every day to ensure the treatment's effectiveness. While your teen may have various reasons for not wanting to wear their aligners during class, it's crucial to encourage them to do so.
They can use technology to assist them in managing their time. Apps like Trayminder or simply setting a timer during lunch can help ensure compliance with the 22-hour rule.
The start of a new school year can be a hectic and stressful period, especially if your teen is adapting to their Invisalign treatment. Nevertheless, by adhering to these tips, you can ensure that their dental care remains one less thing to fret about!
About the Practice
At Diamond Hill Dental, Dr. Saba K. Abernethy and Dr. Maxwell Aniconi lead a skilled team of oral health experts. They provide a comprehensive array of services, including Invisalign to beautifully align misaligned teeth. Additionally, they can offer valuable guidance to help your teenager stay on course with their treatment when returning to school. If you're ready to arrange a consultation with Diamond Hill Dental or have inquiries about Invisalign for your teen, please contact their office at (401) 333-2700 or visit their website.