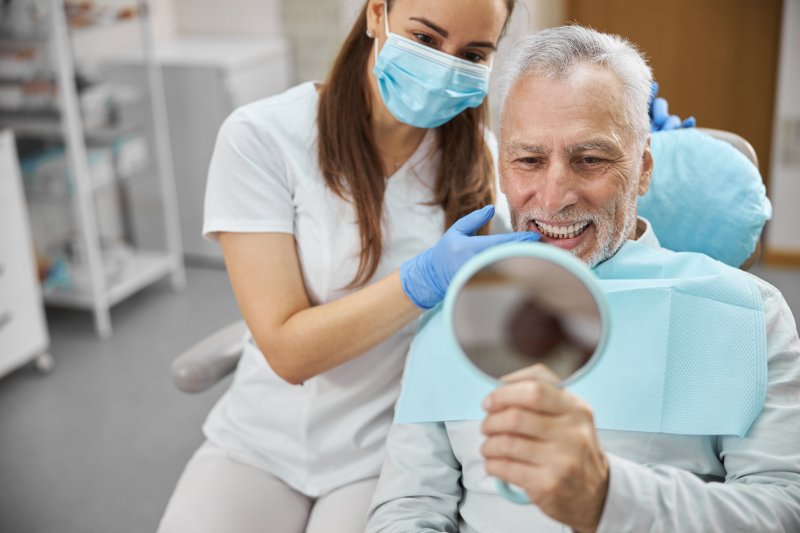 If you have missing teeth, you may feel self-conscious about your smile or find it challenging to eat certain foods. Luckily, there's a solution that can help you achieve a beautiful, restored, and fully functioning grin – dental implants! And there's no better time than now to start your journey. Have you been hesitant to get them? Read along to learn why summer is the perfect opportunity to begin treatment.
You Can Enjoy the Holidays
Thanks to dental implants, you can enjoy the holiday season with a completely new restored smile! Since it will take a few months for your implants to heal, starting treatment during the summertime will ensure you can indulge in all the Halloween candy, Thanksgiving turkey, and Christmas dessert your heart desires. Plus, you'll have flawless pearly whites to flash in all your holiday photos!
You Have a More Flexible Schedule
Most people deem summer as the perfect season to sit back and relax on a more open schedule. Why not take advantage of this downtime and use it to rebuild your smile? Now that you're no longer juggling school and work, it'll be much easier for you to schedule your dentist appointments and checkups.
They Look and Feel Natural
Are you concerned that your results will look fake or overdone? Don't worry – with dental implants, you can enjoy a natural-looking smile that functions and feels just like regular teeth! No one will even notice you've had dental work done. Because the implant posts fuse with the jawbone, they won't slip and slide around like other replacement methods. Plus, the restorations attached on top mimic your original enamel, blending seamlessly with surrounding teeth.
You Can Take It Easy
During the recovery period, you're encouraged to rest up as much as possible. Since most people plan on relaxing during summer anyway, this season will make the healing process a breeze! If you start your journey now, you can spend your days off exactly how you want to – resting by the pool or in the backyard with loved ones. Except now you'll get a gorgeous new smile out of it!
They Restore Your Youth
Did you know you can stop premature aging with dental implants? Facing sagging and thinning lips are common side effects of missing teeth, making you look older than you are. Luckily, dental implants can preserve your facial structure and prevent wrinkles from forming around the mouth. They'll restore your confidence and a youthful appearance!
If you're ready to transform your smile, ask your dentist about dental implants. The sooner you start treatment, the sooner you can enjoy a functional set of teeth once again!
About the Practice
Our team at Diamond Hill Dental provides exceptional dental care from every angle. We combine our expertise with the latest technologies and materials to offer truly comprehensive services that are bound to meet all your oral health needs. If you're searching for a durable, natural-looking, and effective solution for missing teeth, look no further than our state-of-the-art dental implants. To learn more about how you can start treatment this summer, visit our website or call (401) 333-2700 to schedule a consultation.